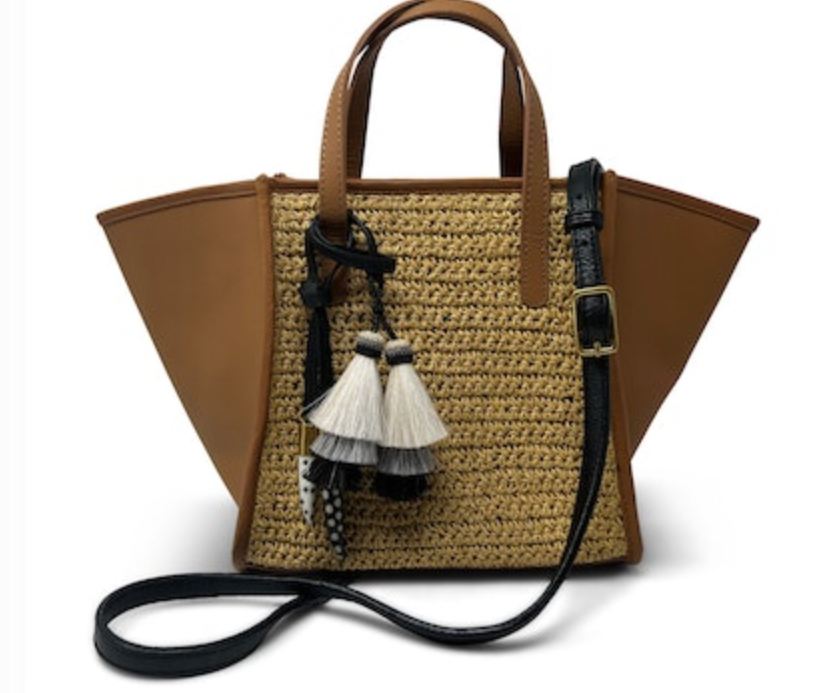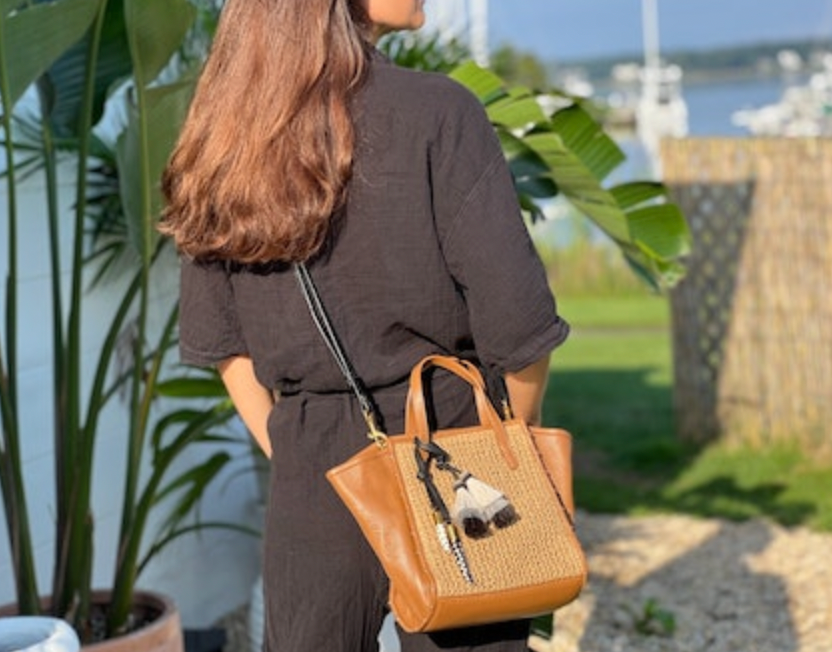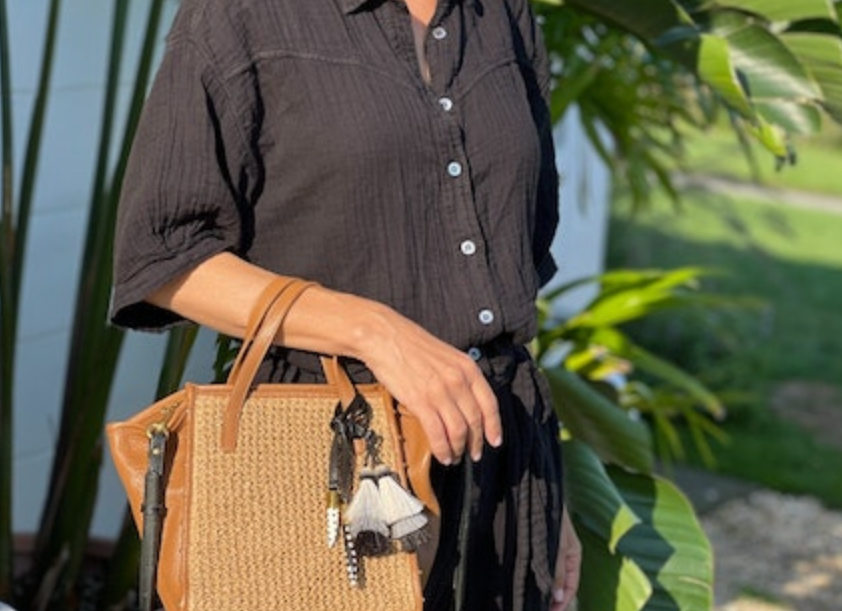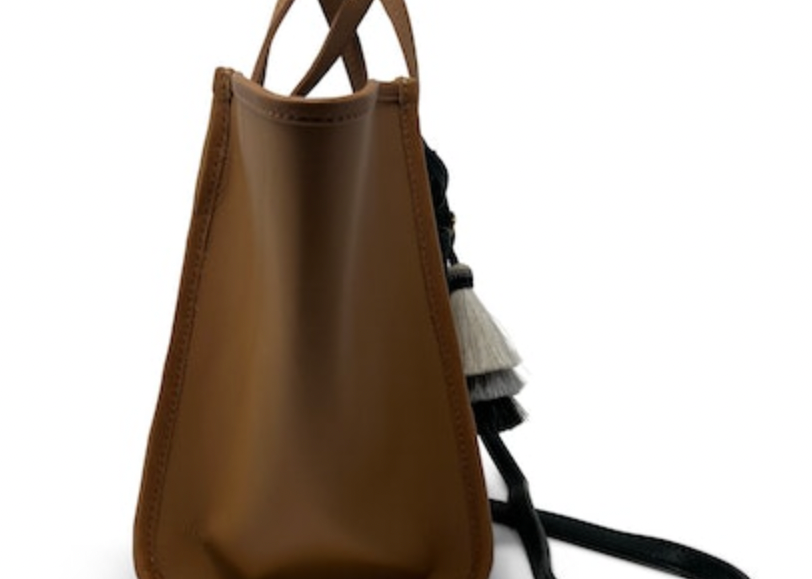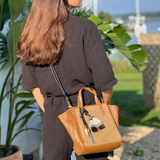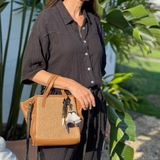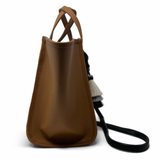 Raffia Mini Tote 'Kempton & Co'
Raffia Mini Tote 'Kempton & Co'
This little tote manages to be fun and refined all at once. Whether you're walking into the office or having a picnic in the park, the Raffia Mini Tote will compliment your style and advertise your elegance. Natural fiber Raffia front and back panels, with toffee brown leather sides and trim.
Contrasted with a black leather, adjustable crossbody strap and adorned with 2 Batik bone toggles and a double 3-tiered horse hair tassel. This beauty is an unforgettable accessory, and sure to become an all-time fave!
Natural fiber Raffia and calf skin leather exterior Cotton twill interior lining Interior zippered pocket Toffee brown leather handles Adjustable, detachable black leather strap Reinforced YKK (easy slide) zip closure 2 upcycled Ankole cow horn toggles and a double 3-tier, 3 color horse hair tassel Solid brass hardware tarnishes gracefully with time, buffs up in seconds to a sleek shine.
Measurements: 8.5"W x 5.5" Gusset x 8.5 H Strap: 48" Adjustable to 44"
---
Raffia Mini Tote 'Kempton & Co'